Summoners, the Necrosword Crystals (the crystals in the Knull Cavalier Preview Bundle) currently have a higher than intended drop rate of 6-Star Champions.

We will be leaving the crystals as is for the time being, but will be correcting the drop rates before Knull receives his official release on October 28th. To ensure that this does not affect anybody that purchased this preview bundle, we will be auto-opening these crystals before that date, but this means you will not see what you received. To avoid any confusion, please open your crystals yourself ASAP.
Which variant next? Help
Ksp_2099
Posts: 735
★★★
I just became Cavalier week ago, thinking to push for variant, next. As we are getting some free revives this month, so it will be helpful.
I did initial completion of V4 and I found that variants are more fun game mode and very good content with better rewards.
Here is my roster-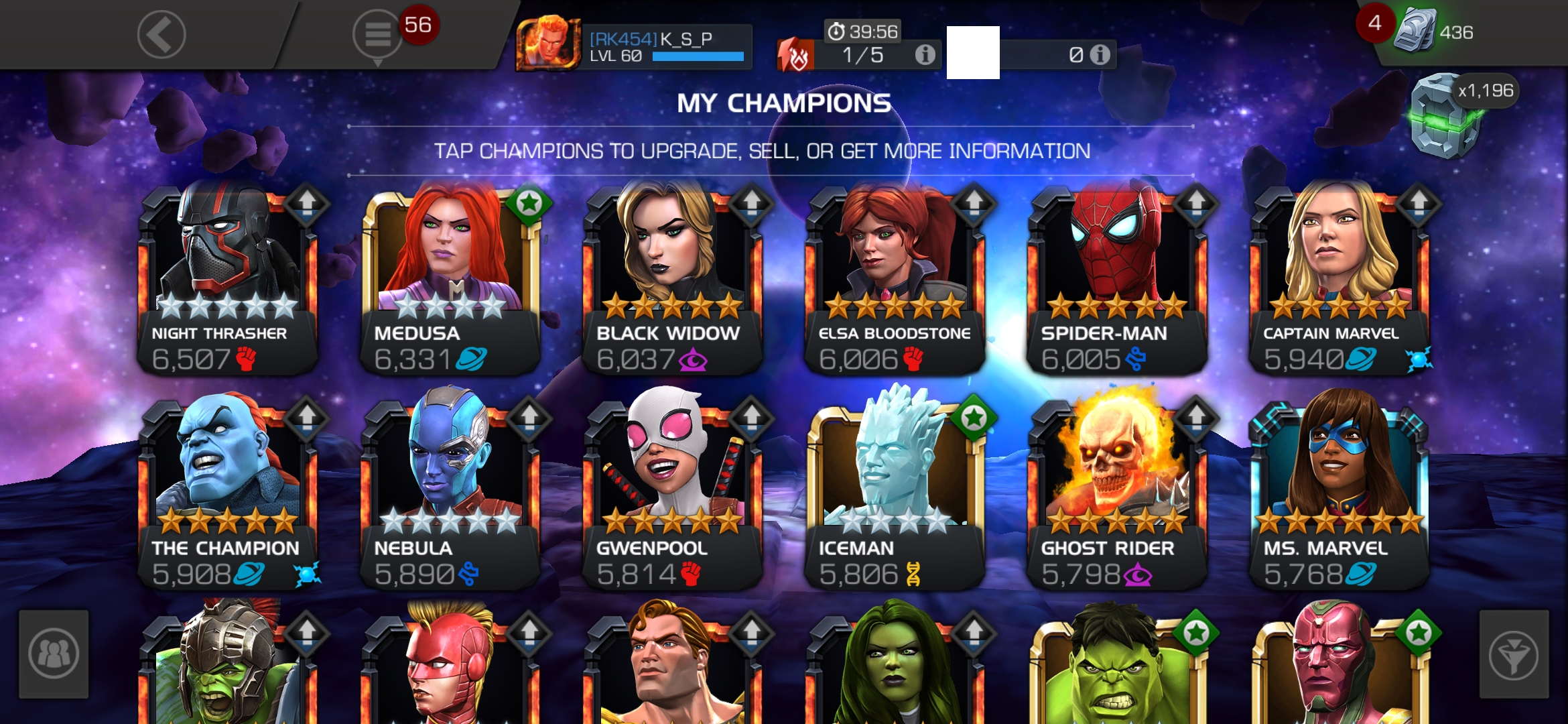 Some people have suggested me for V5 but I am not sure whether my roster can handle it.
What can be most effective team for variant you are going to suggest?
Thank You for your help
Post edited by Kabam Dijon on