Summoners, earlier today a notification for a Guardians of the Galaxy gift was delivered to some Summoners. This was done by accident, and we apologize for any confusion this may have caused.
Abyss questions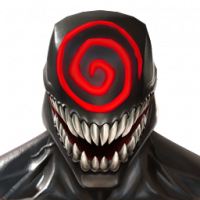 VictorVanDoom
Posts: 24
So I'm going to do my initial completion of the Abyss and my team is probably gonna be:
5*Aegon r5 sig200
6*Doom r3
6*Ht r2
6*Symbiote Supreme r2
6*Void r2 sig 56
First question: Would you take in Void with that sig level and with whom would you replace him?
Second question: Would you recommend to switch any other characters listed above?
I have 64 L1 revives, 30L4 and 20L3 health pots and 4500 Units. Do you guys think I'm good to go?