Another one bites the dust...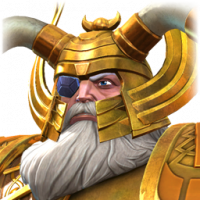 TheInfinty
Posts: 1,319
★★★★
Boom! My second ever variant completion is all done! I'm here today to talk about my general feelings about v3
1.1. If I'm being frank I don't remember this quest. I did this one a couple weeks before the other five which I did today. This from what i remember was pretty easy and wasn't a worry at all. Easy enough start.
1.2 I was scared straight when I saw that magneto. For the path I cleared it with my brand new six star guardian. The path was fairly easy but the taskmaster was very annoying. Otherwise the path was nice. The magneto actually went swimmingly Guardian in my first run got him to 60% and hulk buster finished the rest. Overall another enjoyable quest.
2.1 Yet again guardian was a MVP for clearing the lane. (Are you noticing a theme here yet?) the boss was also pretty easy Warlock and HB took him out pretty easy. Yet again another enjoyable quest.
2.2 I love this one. The storm was a absolute blast for my HB and she got absolutely melted by him. The path I also used guardian yet again to clear the lane. So far this variants hitting it out of the park!
3.1 This one was probably the least enjoyable quest. It wasn't bad but the boss was annoying.the colossus wasn't really hard but it was just a really boring long fight. Worse then the other quests but still pretty fine.
3.2 I LOVE THIS! The recharge lane was cheesy as all hell for my HB. Dude cleared this lane like a absolute monster. The boss was done by both warlock and HB Warlock until 67% and then HB finishing the kang off once and for all. Whoever designed the recharge lane is awesome.
Overall I think this variant was absolutely incredible. In a raw fun factor id say it's the best of the 2. All bosses and lanes were great except for that 3.1 Colossus.
Bottomline great work on V3 kabam. I'm excited to see what the next variant brings.
REWARDS
2-3 Gem:2 science and 1 skill. All useless I have 2 science already in my INV so this is just adding to the pile. Skills meh to me I already have Nick and Ægon at R4 and R5 respectively
3-4 Gem:Skill. Yet again for the reasons mentioned above this is useless to me.
5 Star: I got a dupe on my 5 star Namor. Pretty nice pull. It's nice to get more sigs on him