As we continue to work to address ongoing issues regarding Parry and Evade, we will be extending the Week 4 Quest of the Summer of Pain and its Solo Objectives by 1 week to better allow you to complete this content. This will not result in next week's content being delayed.
Maybe my time has come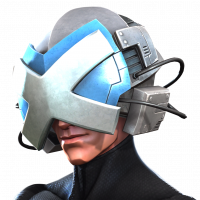 gage201205
Posts: 472
★★★
To leave this game.. it's not what you think.. do I love this game yeah.. do I like what kabam puts in game.. yeah. Do I play it everyday.. Yeah.. and now for over 4 years my time has come where I may have to leave the game. Why? Because it's been unplayable for almost 2 months now for androids, game crashed 7 times today that's not including lag.. what happens when I let my team down when war season comes back because I gave up a death due to crash and lag.. like is it worth the struggle hoping they will finally fix it. .I don't know right now.. give me hope guys
Post edited by Kabam Porthos on
This discussion has been closed.