**HOTFIX AND GOODIES**
Our latest Hotfix is now live for both iOS and Android! Please manually update your game. Additionally, because of the bugs' impact on energy refill consumption, we have provided summoners with Energy Refills and a few other items to assist in the Contest! Sign in and check your messages now to claim yours!
Suicide mastery setup coagulate or mystic dispersion
Miervo
Posts: 49
★
I am working on my mastery setup and am trying to decide between two different setups with suicides. One has 3 coagulate while the other has 3 mystic dispersion. I mainly use BWCV and am working on ranking up Magik for my mystics. when it comes to deep wounds that I include with the coagulate one it mainly helps Domino and Mole Man.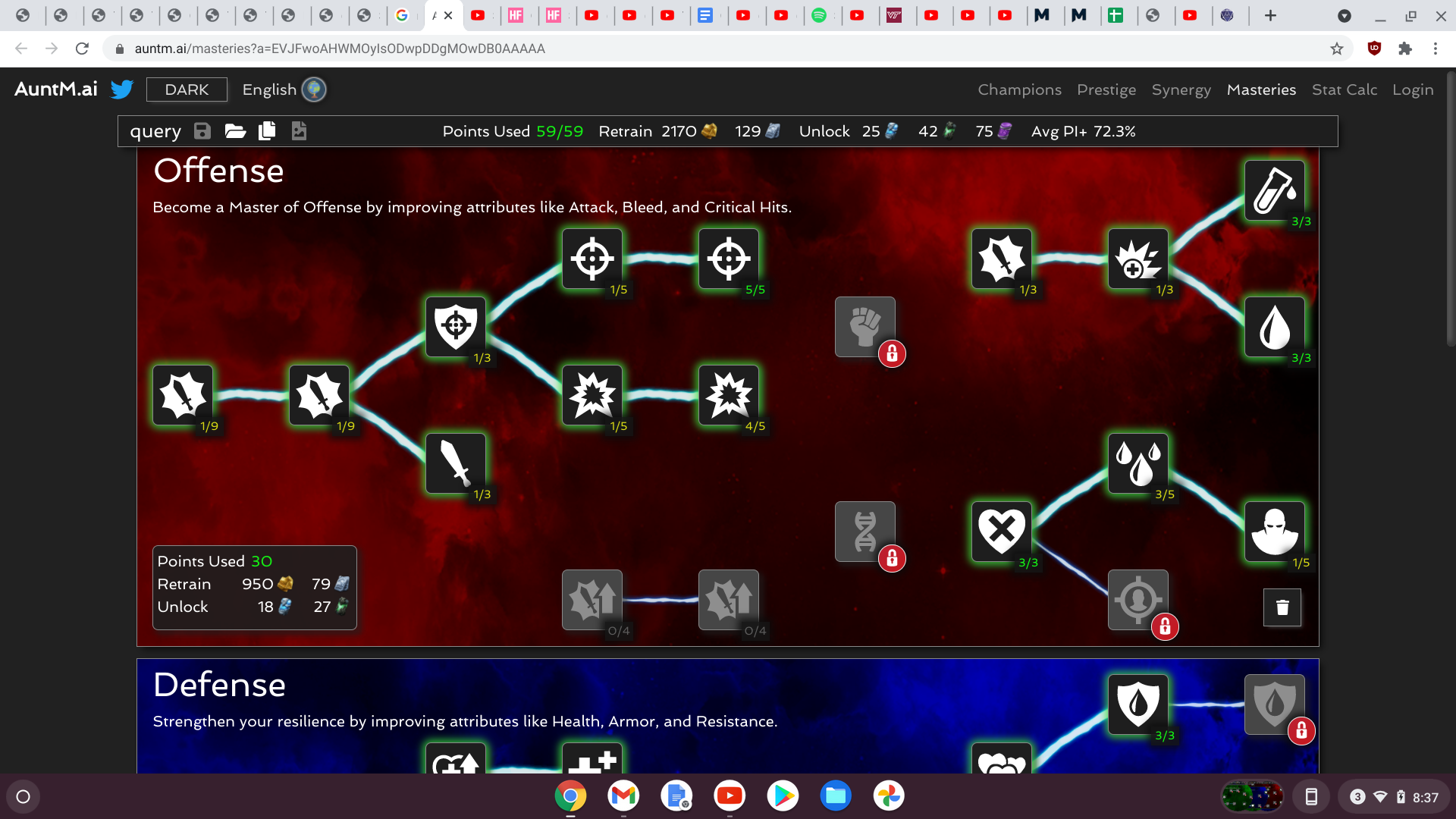 Post edited by Kabam Porthos on