UPDATE: A new Hotfix (v32.2.3) is now being released to address this issue. Please keep an eye on your App Store for this update to address the below issue.
We are currently experiencing an Error when Summoners view a Champion's Synergies while in the Champion Selection screen in Arenas and Duels. We are aware of this issue and are working on a Hotfix to address it. In the meantime, please avoid using the synergy menu to prevent this error and crash. We apologize for this inconvenience. Updates will be posted here:
https://forums.playcontestofchampions.com/en/discussion/293506/error-when-looking-at-synergies-from-champion-selection-screen
Same old same old...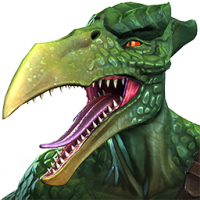 Guytennis
Posts: 160
★★
I'd like to congratulate Kabam on making a new variant that benefits the same old champs that excel in all other content. On one hand I guess it's good that I can use all my old R5 champs to clear this content like Magik, AA, Falcon, Aegon, She Hulk, Blade, Domino, Warlock, CMM, Hyperion and Voodoo.

On the other hand, since these variants give us rank up resources for older champs, maybe make some content that would benefit, OG Gully, Iron Fist, Black Bolt, Drax, Groot, Phoenix, Rocket, Civil Warrior, Beast, Storm, Nightcrawler, Rogue, Agent Venom, Dareddevil (either one), Rags Thor, ANt Man, Captan America, Spider-Man. The event is centered around MIles and he is essentially useless in this content. I want to believe that once MIles get's his buff he'll be able to own the science portion but I'm sure that's a pipe dream. He'll probably be as useful as DD HK in the skill section.