Summoners, we are aware of an issue where the Summoner Sigil's Golden Circle Quest is not available to all players. We are continuing to investigate this. We will be sure to compensate for any missed Gold once we have fixed the issue.
Why are variant rank up gems restricted to 2017 champs?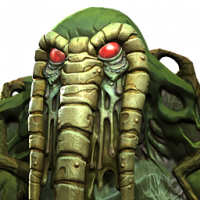 Mr.0-8-4
Posts: 233
★★
Hey Kabam,

I just completed the latest variant (I've completed 2 tiles 100%) and I received a rank up gem which I was excited to use for my Man-Thing but I noticed it was only restricted for 2017 champs. Why is this the case? If this variant came out this year why is it restricted to the 2017 characters?

Can this be changed? Old champs are fun but it would be nice to be able to use these generic rank up gems on anyone.