Summoners, we recently encountered an issue with the Alliance Quest Setup Phase Starting Timer that may cause the Setup Phase Starting Timer to display erroneous information, though we are working on a fix for it as quickly as possible. Additionally, if the Setup Phase does not let you plan your days in advance, you will be able to once the Event officially begins on the Alliance Quest Start date.

For clarity, the next Alliance Quest Enlistment Phase will begin on December 5 at 20:00 UTC, regardless of what the in-game timers display.

The next Alliance Quest Start will be on December 6 at 20:00 UTC. This is when Summoners should be able to enter each Map.

Thank you for your patience and understanding as we work to resolve this issue.
What new champ(s) do I need for abyss and ch 6 completion.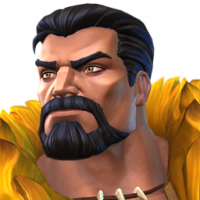 IcePick
Posts: 162
★
I'm about 8 months into this new account after restarting the game. I completed 6.1 a few months ago and haven't touched it since. I'm at a point where I plan to explore chapter 5 and rank 4 Venom and try to complete a variant or 2 so I can focus in ranking up some of my champs. I have 10-15 champs I want to rank 4.l which will help me later on.
I'll stockpile units and in 4-5 months I want to focus on completing chapter 6 and doing an abyss run (to go after thronebreaker). Obviously I'm going to need to stockpile a lot of units.
But what champ(s) do I need for abyss and chapter 6 completion that are worth trying to get (incursion crystals, featured crystals, class crystals, etc)?
I figure I need Aegon for abyss and some sort of champ for robots and one tk reverse or stop regen. What are your thoughts? Here is my roster.