Summoners, earlier today a notification for a Guardians of the Galaxy gift was delivered to some Summoners. This was done by accident, and we apologize for any confusion this may have caused.
Which champs should I upgrade to form venom-led variant teams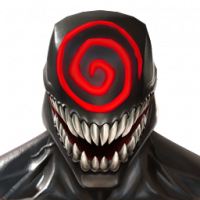 IcePick
Posts: 143
★
I made a post a couple of days ago asking for what champs I should target in crystals, incursions etc to be able up to eventually do 6.2-6.4 and the abyss. A lot of people said I should focus on the variants to upgrade my roster and get better champs.
One poster thought if I took venom, guardian, stealth SM and Havok to rank 4 I could tackle variants 2-7.
I have 17 T2A at the moment. Was planning to take venom to rank 4 this week and could possibly also take him to rank 5 at the end of the month or take 3-4 other champs to rank 4.
If my goal is to first complete (to get
Lot sis rank 2-3 gems) and then explore as many variants as possible, who should I upgrade and who should be my variant teams? And which variants should I try to pass first?
Post edited by Kabam Porthos on