My first 6* r2
Ksp_2099
Posts: 735
★★★
It's Sorcerer Supreme
So, I don't have much experience with her. As I have already r5 BWCV.
But, recently I have done the exploration of cavalier EQ, and in mystic quest Sorcerer supreme and Claire was my MVP. I really like her playstyle.
And in some content, I remember her regeneration on block is so awesome.
So I r2 her, seeing some great potential. ( My mystic iso and catalysts were expiring)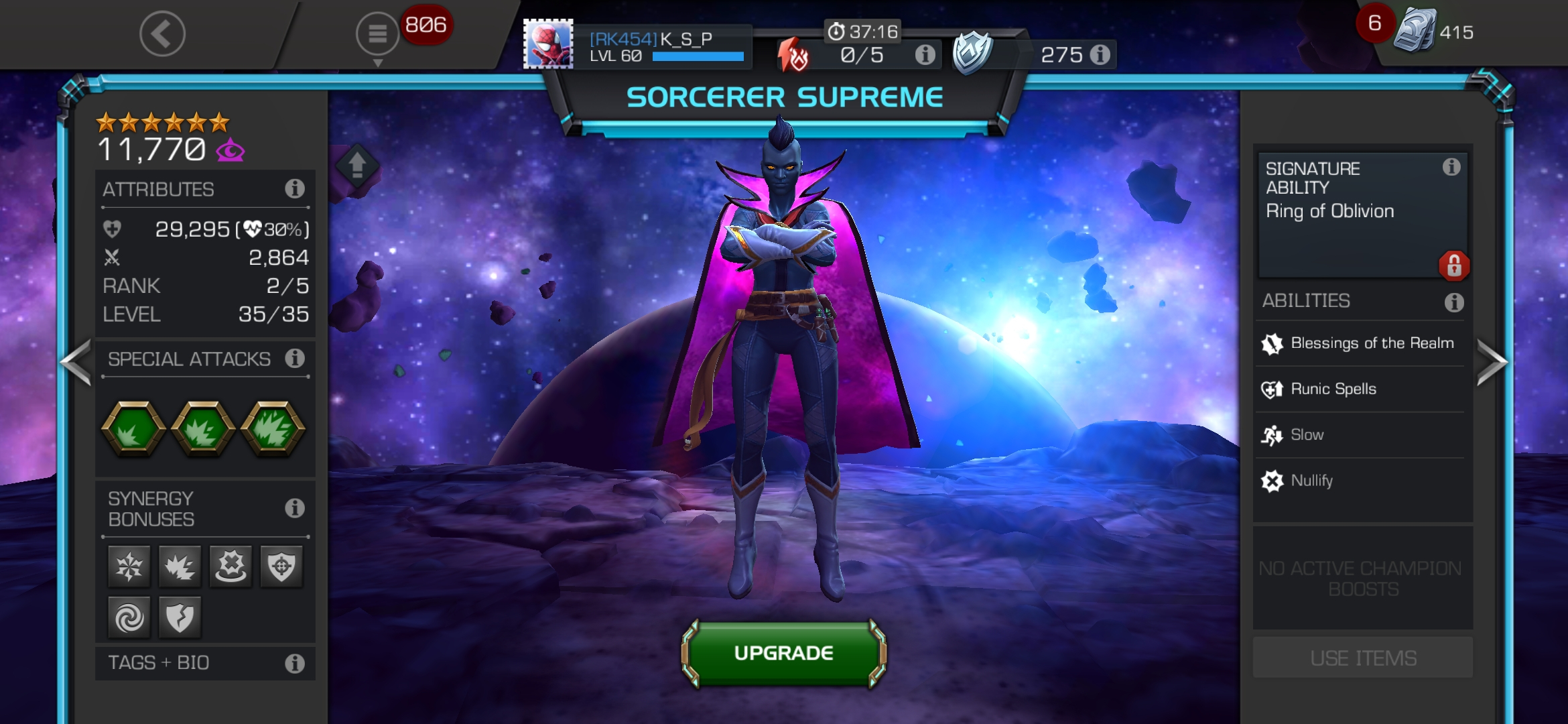 She has good prestige even unawakened.
I just wanna ask how often do you use her.
Is she worth r2? , Why you use her?
Just wanted to know how helpful she is?
Is there any secret tip for using her?
Thanks for your suggestions