Summoners, the Necrosword Crystals (the crystals in the Knull Cavalier Preview Bundle) currently have a higher than intended drop rate of 6-Star Champions.

We will be leaving the crystals as is for the time being, but will be correcting the drop rates before Knull receives his official release on October 28th. To ensure that this does not affect anybody that purchased this preview bundle, we will be auto-opening these crystals before that date, but this means you will not see what you received. To avoid any confusion, please open your crystals yourself ASAP.
My first 6* r2
Ksp_2099
Posts: 735
★★★
It's Sorcerer Supreme
So, I don't have much experience with her. As I have already r5 BWCV.
But, recently I have done the exploration of cavalier EQ, and in mystic quest Sorcerer supreme and Claire was my MVP. I really like her playstyle.
And in some content, I remember her regeneration on block is so awesome.
So I r2 her, seeing some great potential. ( My mystic iso and catalysts were expiring)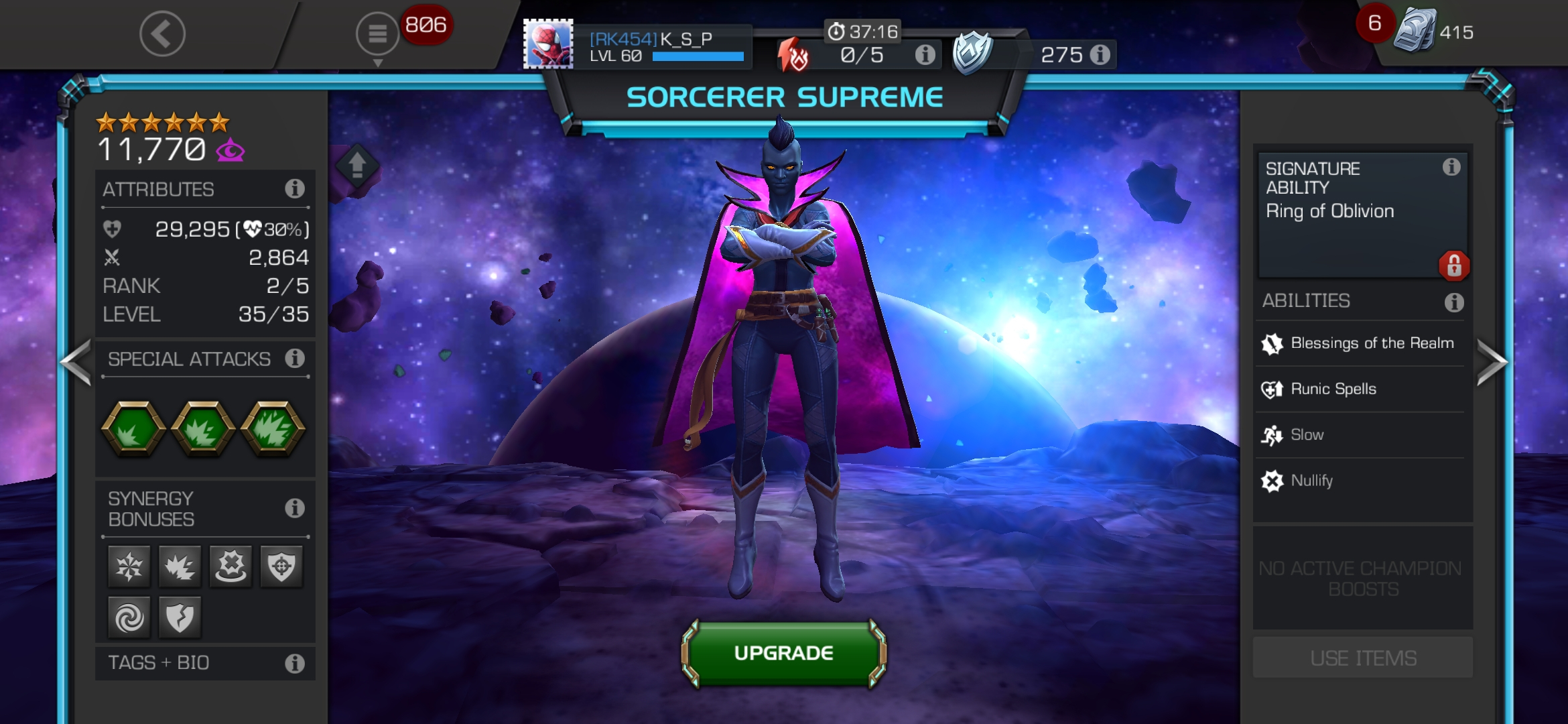 She has good prestige even unawakened.
I just wanna ask how often do you use her.
Is she worth r2? , Why you use her?
Just wanted to know how helpful she is?
Is there any secret tip for using her?
Thanks for your suggestions