Summoners, the Necrosword Crystals (the crystals in the Knull Cavalier Preview Bundle) currently have a higher than intended drop rate of 6-Star Champions.

We will be leaving the crystals as is for the time being, but will be correcting the drop rates before Knull receives his official release on October 28th. To ensure that this does not affect anybody that purchased this preview bundle, we will be auto-opening these crystals before that date, but this means you will not see what you received. To avoid any confusion, please open your crystals yourself ASAP.
#robotics buff to resist degeneration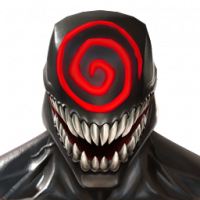 Riciton
Posts: 88
★
Since magnetism and shock damage has been brought to the game, #robots seem to have a lot of weakness in quests. It would be great if they had a resistance to degen. It doesn't make a lot of sense that a super advanced robot is able to degenerate, they should atleast degen at a slower rate. There are resistances/immunities to every other form of damage over time effects, it would be very cool if we had something to combat degeneration.