**KNOWN ISSUE**
Some items are displaying erroneous star ratings. This seems to be happening most on items where typically there are no star ratings. We have found the cause for the issue and it will be resolved, targeting mid-late next week.
What's up with support? Tickets not being answered.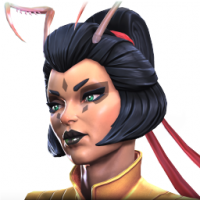 Btraedone
Posts: 3
★
I had an issue in game with an accidental pop up purchase over a week ago. I sent in a ticket the moment it occurred and two more since then.

I haven't even recieved a confirmation response saying any ( of the 3) tickets have been recieved.

This is the first time in the 5+ years that I've been playing where I haven't received a response from support staff.

Usually they send an initial response with in minutes
This discussion has been closed.