Summoners, earlier today a notification for a Guardians of the Galaxy gift was delivered to some Summoners. This was done by accident, and we apologize for any confusion this may have caused.
5* Vs 6*: Scarlet Witch Sigil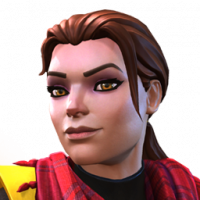 Hoitado
Posts: 3,060
★★★★★
So it takes 160 Sigil Credits to get Scigil as a 6* and 72 Credits for a 5*. BUT if you spend approximately the same time then you can get the 5* and Awaken them for less Sigil credits. Not to mention that 5*s are WAY easier to Rank up and and give Signature Stones to so would it be better to invest in getting the 5* as opposed to the 6*?
5* Vs 6*: Scarlet Witch Sigil
49 votes
Post edited by Kabam Zanzibar on