UPDATE: A new Hotfix (v32.2.3) is now being released to address this issue. Please keep an eye on your App Store for this update to address the below issue.
We are currently experiencing an Error when Summoners view a Champion's Synergies while in the Champion Selection screen in Arenas and Duels. We are aware of this issue and are working on a Hotfix to address it. In the meantime, please avoid using the synergy menu to prevent this error and crash. We apologize for this inconvenience. Updates will be posted here:
https://forums.playcontestofchampions.com/en/discussion/293506/error-when-looking-at-synergies-from-champion-selection-screen
Gauntlet 100% completed!! Great Content Kabam!!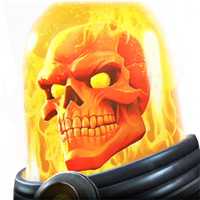 Warlord5386
Posts: 235
★★
Just completed Grandmaster's Gauntlet and I gotta say , Kabam really nailed this one. A content which is challenging but not oppressive , difficult but fun and moreover the rewards absolutely slaps! Hoping the same from summer of pain and future content.
(P.S sorry to fill the forums with another completion thread
If you need suggestions drop them below , maybe I'll be able to help at least a few of you)
Got Kingpin from the nexus and I believe he's an awesome champ. I'm not sure tho if he needs awakening. Picked a skill T5CC , and formed a mutant from 25%.
Thanks again Kabam for the wonderful Content!