**KNOWN ISSUE**
An unknown error has resulted in Grandmaster Gauntlet progress being reset for a portion of our playerbase. As a result, we will be temporarily removing the Grandmaster Gauntlet as a playable mode. The mode will be reinstated when the team has resolved the issues.
**KNOWN ISSUE**
There appears to be a bug causing missing VFX (visual effects) for a number of elements including traps, phasing and some blocking animations.
The team is aware and looking into the cause of the issue.
Strongest Team Not Updating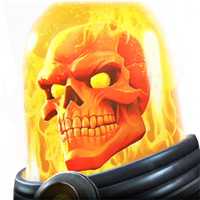 Supaflyazn
Posts: 73
★
I have gone from 3 R3 6*s to now having 5 R3's, and my strongest team has not gone up 1 point. I went from top 15 to near the bottom of my Ally when looking at strongest team. I took a screenshot a month ago and today to show there has been no change to the leaderboard for my strongest team score.