Summoners, earlier today a notification for a Guardians of the Galaxy gift was delivered to some Summoners. This was done by accident, and we apologize for any confusion this may have caused.
Did anyone else's entrances into the side quest just reset?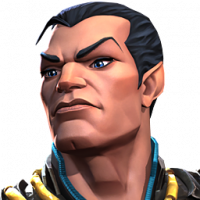 GarrettN
Posts: 675
★★★★
I just saw mine had been restarted. I don't want to get into a "I joined mutant treasure island when it was really bugged" sort of situation.