UPDATE: A new Hotfix (v32.2.3) is now being released to address this issue. Please keep an eye on your App Store for this update to address the below issue.
We are currently experiencing an Error when Summoners view a Champion's Synergies while in the Champion Selection screen in Arenas and Duels. We are aware of this issue and are working on a Hotfix to address it. In the meantime, please avoid using the synergy menu to prevent this error and crash. We apologize for this inconvenience. Updates will be posted here:
https://forums.playcontestofchampions.com/en/discussion/293506/error-when-looking-at-synergies-from-champion-selection-screen
Show me how to love these 5 ramp up sisters. CHANGE MY MIND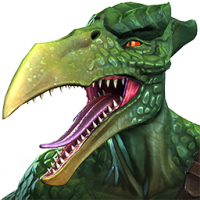 Addictor
Posts: 297
★★★
Hey my mcoc folks
I have all of these ramp up female champs as 6*. But somehow I don't like them at all. Can you show me why you love them? In my opinion, guilly2099 is the best, followed by sorcerer. The rest three are horrible to use in my opinion. Do you hate any one of them? Who do you hate?
Show me how to love these 5 ramp up sisters. CHANGE MY MIND
15 votes