Corvus vs. CMM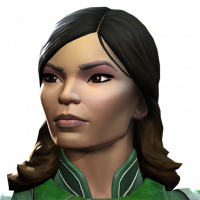 Captain_Dp7
Posts: 30
★
From my July 4th pulls i got both Corvus Glaive and Captain Marvel as 5*s. I do have one cosmic awakening gem. Who should I use it on?
I also have an awakened Hyperion currently sitting at rank 4.
Which of these three Champions would you rank 5 first?
Thanks for the advice.