Superior Ironman Rework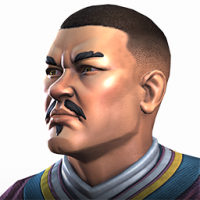 Cosmos_2002
Posts: 137
★
High Crit Rating
High Crit Damage
High Base Armour
High Block Profieciency
High Base Attack
Low Base Health


Signature Ability (Max Sig)

When you have more power than your opponent:

Energy Armour ability accuracy increases by a flat 20%

When the opponent has more power than you:

All attacks, including blocked hits, deal an additional 100% of the damage they deal as a burst of energy damage.


Passive:

Reduce potency of energy based Damage Over Time Effects on yourself by 90%

Whenever the oppoent gains a power gain buff/passive/from stuff like mystic dispersion, gain an equivalent passive power gain at 50% of it's potency.


Energy Armour Buff:

Max 3 stacks.
20% to get 1 when struck, 40% on blocking, and 80% on well timed blocks
Lasts 5 seconds
Grants 25% energy resistance and 25% critical resistance


Armour Shatter Debuff:

Max 1 stack
Reduces armour rating by 100%.
When Armor Shattered is active, opponents cannot suffer from further Armor Breaks nor activate their Armor Buffs. Additionally, this Debuff reduces Robots' Ability Accuracy by 100%.


Special Attacks:

Drain 15% max power per bar of power the opponent has at the time of activation.

SP1:

Inflicts a passive Stun lasting 1.5 seconds.

SP2:

Inflict Armour Shatter for 12 seconds

SP3:

Initiate Self Repair, healing 10% max health over 5 seconds. Additional 5% max health for each Energy Armour active, which is subsequently consumed. Upto 3 energy armours can be consumed.


Thoughts?

Post edited by Kabam Porthos on