Earlier today, there was an issue where Summoners that logged on shortly after the Login Calendar switched over for the day didn't receive the Cosmic Ghost Rider login crystal. We've fixed the issue for players receiving the crystal now but will have to collect data and send out the crystal to all players that didn't receive it next week. We apologize for this inconvenience and look forward to making it right for you all.
Can we FINALLY nerf Ghost and Quake?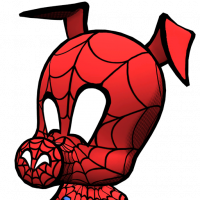 theham
Posts: 186
★★
And promise to never make another broken champ like them again?

I have both and know how to use them but their downstream affects are terrible. The devs can't even make proper content without affecting other attackers and the game in general.

Not saying this stuff lightly but get rid of them, they're terrible for the game!
Post edited by Kabam Zibiit on