Earlier today, there was an issue where Summoners that logged on shortly after the Login Calendar switched over for the day didn't receive the Cosmic Ghost Rider login crystal. We've fixed the issue for players receiving the crystal now but will have to collect data and send out the crystal to all players that didn't receive it next week. We apologize for this inconvenience and look forward to making it right for you all.
Post your most lopsided class imbalance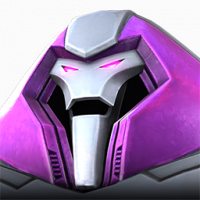 IcePick
Posts: 134
★
I am Sitting here on 80 5-star and 15 6-star champs. But I keep getting more and more shocked by how I'm getting nearly all the 5 star mutants worth anything but not getting anything in the science class. The total count is 21 mutants and 11 science, but the quality comparison is comical. Today I got a 5-star nexus hero with the choice for a new red magneto, duping Emma frost or duping Domino
Meanwhile I have 2 5-star science awakening gems, a rank up gem, and 100 science sig stones hoping to one day roll a CAIW, Void or Quake. (Note: It doesn't look quite as bad since I rolled a 5 and 6 star she-hulk this month. It used to be even worse.)
What's your biggest discrepancy? Can you beat mine?