Dormammu Buff Idea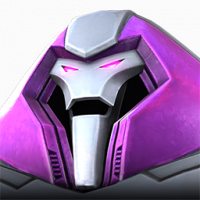 Cosmos_2002
Posts: 129
★
I will try changing his base kit as little as possible. Everything remains the same except:

Incinerate and Coldsnap Immunity

Soul Bond is now always on the opponent i.e. you don't need to perform a heavy attack to place a soul bond on the opponent. When detonated it simply drops to 0.
This means you need half the number of heavies to get the same damage.

Ending Combo with a medium attack:
Imbued: Inflict a passive Stun lasting 1.5 seconds.
This replaces the current 450% power burn. This will help him land his heavy in stun immune matchups.

Heavy Attack:
Imbued : Regenerate 25% of the damage done by the soul bond detonation.
This is new. Moving his SP3 ability to his heavy as an imbued effect will go a long way towards making him sustainable.


SP3: All of Dormammu's abilities are 'Imbued' for 12 seconds.
Since we removed the regen on detonation from his SP3, this seems like a fair compensation on his SP3.

Attribute Upgrades:
Increase base attack to Doctor Doom level.
(Will help with damage output and soul bond detonation regen)

Animation Upgrades:
Increase the heavy reach

Your thoughts?