Visual/design bug (or weird design choice?)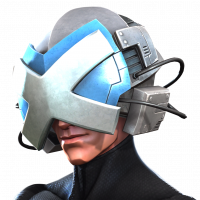 Sean_Who
Posts: 270
★★
Something that's bugged me for a while: the background to five star champions has no gradient. All the others have the same colour background gradient as their border.
You can see here, on my King Groot flex that the five stars is just a black background. Thought I'd just mention it incase it's something that just was never noticed.
Realised it when making this website which you can make your own champ badge. Was a site I made practising some web design stuff, by no means perfect and I know it'll be buggy on a lot of devices but thought I'd shamelessly plug it here incase anyone finds it useful.
https://seanwhos.github.io/mcoc-profile-pic/