Sandman animations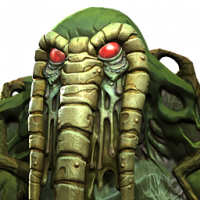 Mr.0-8-4
Posts: 194
★★
Hey Kabam,
As you guys know, the community is impatiently waiting for the arrival of Sandman (and by the community, I'm mainly talking about me lol). With that being said, I understand you guys are taking your time because Sandman animations will most likely be time consuming to create so I wanted to post a few videos for inspiration.
I'm well aware that you guys will determine the final animations regardless of the fanbase requests but I figure it wouldn't hurt to check out some of the shape-shifting animation.
This Sandman gameplay came from a game called mugen and it was coded/and brought to life by the mugen artist Loganir (at least up to my knowledge). His animations were pretty cool.