Summoners, the Necrosword Crystals (the crystals in the Knull Cavalier Preview Bundle) currently have a higher than intended drop rate of 6-Star Champions.

We will be leaving the crystals as is for the time being, but will be correcting the drop rates before Knull receives his official release on October 28th. To ensure that this does not affect anybody that purchased this preview bundle, we will be auto-opening these crystals before that date, but this means you will not see what you received. To avoid any confusion, please open your crystals yourself ASAP.
Parry, evade, and SOP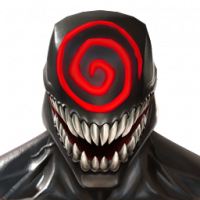 CoMinow
Posts: 132
★
If you know parry and evade are broken, why are you releasing content that requires you to do one or both constantly?
@kabam
If you know evade isn't working why have this stupid sop fight? where you have to use this broken feature every 5 seconds for a fight that lasts 5 minutes?! You know it's literally impossible for anyone that has this issue to successfully evade the 100 times needed to complete the fight!
Let me guess.. next week the challenge description will read.
This defender gains a bar of power for every blocked attack. The defenders special attacks are 100% unblockable. The defender takes .5% direct damage for every well timed block, and the defender is immune to damage from all other sources.
It's really messed up too have a money grab that exploits a broken feature.