It's been a great Month. (Flex Alert)

Furious_Fighter1
Posts: 781
★★★
Since the event is coming to an end in about 32 hours from this post, I decided to share all my 5* and 6* Pulls this month. (Flex Incoming).
I have been pretty lucky in terms of the pulls this month.
Starting off, at the start of the month I was lucky enough to pull 700 units from Platpool crystals. Decided to buy a featured cav which gave me a 3*. Then i decided to go for 2 regular cavs and boom I got a 5* and a nexus. Pretty lucky right? Here's what was in the nexus:
I had a skill AG, 100 skill sig stones (Thanks to shangchi event) and 24generic sigs so he went to Sig 125
immediately.
During Mid July I opened a 5* and 6* Basic and I found these 2 gems.
Nick fury was already sig 120 so wasn't too excited for that one.
Few days later i opened a basic 5* and the nexus we got from Solo Event.
Found 2 champions i wanted the most
Doom went straight to r4. Apocalypse is waiting for Iso's and Mutant t4cc.
Apart from all these the only 2 good pulls from this months Cavs were both the Thors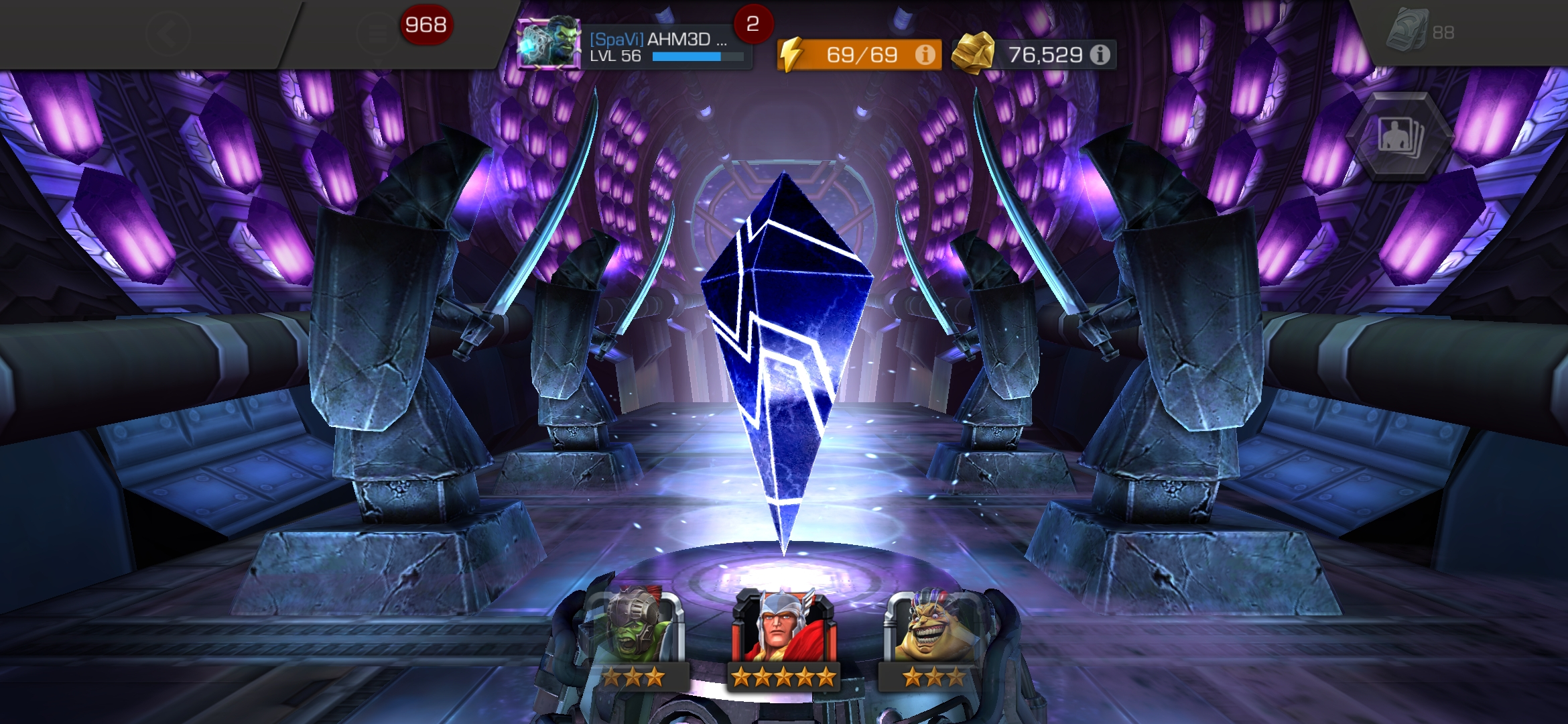 Pretty Meh but can't complain since these cavs are for free and Jane is most probably on Buff list (next year)
Did get a Void from a 5* Nexus as well but i think that was from previous month so didn't include him here.
To Conclude, Yes this month was hella boring due to same repetitive 10 fights every day but the rewards were so good that it automatically got me to go and do the same repetitive fights every day. And it paid off. Thanks for reading