Please note that when we enable the 1 Loyalty Cost for Revives in Alliance Wars for Season 34, they will not be visible from the screen that appears when you choose to Revive or Heal a Champion from the Fight Screen.

You will be able to purchase Revives from the Loyalty tab in the Store Menu.
Please help me decide my second R3 6 star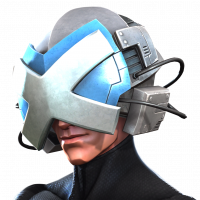 Prakhar_82
Posts: 713
★★★
I RUN SUICIDE MASTERIES

So my options are
1) Kingpin (sig 20)
2) Falcon (sig 20)
3) Mole man (unawakened)
I can take Kingpin to sig 65 easily as many say that's the ideal sig level for him.

My personal points
1)I like all three of them but I am not an aw guy and I don't think I need to have Falcon at rank 3 for anything.
2) I would love to have both Kingpin and Mole man at rank3 but I kinda feel like Mole man is more of a boss killer and Kingpin is someone who dominates whole path due to his incredible sustainability.
3) I am inclining towards Kingpin cause he is just so much fun to play and potion saver but Mole man on the other hand has more impressive reach on debuffs and guaranteed crits etc.

I am just confused and I would love what community chooses.

Please help me decide my second R3 6 star
30 votes