Summoners, we recently encountered an issue with the Alliance Quest Setup Phase Starting Timer that may cause the Setup Phase Starting Timer to display erroneous information, though we are working on a fix for it as quickly as possible. Additionally, if the Setup Phase does not let you plan your days in advance, you will be able to once the Event officially begins on the Alliance Quest Start date.

For clarity, the next Alliance Quest Enlistment Phase will begin on December 5 at 20:00 UTC, regardless of what the in-game timers display.

The next Alliance Quest Start will be on December 6 at 20:00 UTC. This is when Summoners should be able to enter each Map.

Thank you for your patience and understanding as we work to resolve this issue.
Alliances Becoming A Thing Of The Past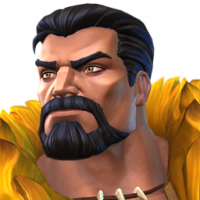 OneMast3r
Posts: 327
★★
I wanted to check in here with other alliance leaders and see how things are going.

With Kabams current setup you no longer need an alliance. We have so much free glory you can taken a month off and maybe not use it all. There is no side quest so daily logins aren't required. War isn't going on so there is no bonus right now to being in an alliance.

Any other alliances feeling this at all? This month seems so hum-drum that everyone wants a break. I get it, I don't even want to recruit because it's harder to find decent folk.

Anyone have any suggestions or tips?