If your looking to learn Map 7 we are up your alley. 50M ally with Plat 3 AW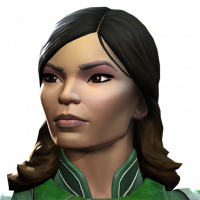 CaptBT828
Posts: 41
★
ĞӨΜ•Vulcan is looking for strong and active players that want to learn Map 7 experience in M7 not required just willingness to learn. Plat 3 AW if war ever returns. Ha.
You must be willing to communicate and be active. We're relatively low key but still compete Weekly SA 750K -1m. If this is up your alley, ping us me on Line!
Must be in US or UK time zone or close to it.
ID: captbt1
Display: Capt BT 🇺🇸EST