Summoners, we are aware of an issue where the Summoner Sigil's Golden Circle Quest is not available to all players. We are continuing to investigate this. We will be sure to compensate for any missed Gold once we have fixed the issue.
Hercules bug compensation???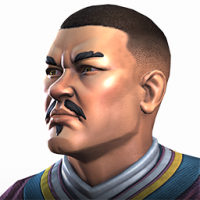 Nameless_IW
Posts: 728
★★★
So according to Kabam, Hercules was bugged all along but they already fixed it recently. Hercules came out last month and was featured in the
Cavalier EQ main boss
Side quest boss

Which mean we fought a "bugged" and therefore an overpowered version of Hercules all last month.

I would suspect people now would ask kabam for compensation for the reason stated above.
Post edited by Kabam Zibiit on