SOP 1 point deduction freakout thread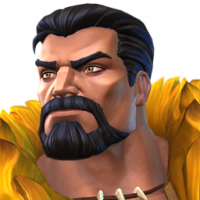 jack_the_ripper1
Posts: 169
★
Hahaha any of the player who did darkhawk fight 2wice and claimed 10 points till now have nothing to worry. The 1 pt reduction wont matter to 'honest' player. But to those player who scored 9 pts by doing darkhawk twice and taking a week off on hard fight like emma or sorcerer supreme.
Jokes on you. You wont get 1 25% t5cc. I dont usually do it but a fair game is fair to all. And kudos on kabam to do it. I only have 3 pts because i made cav on hydra week. Didn't missed a single fight for 3 fights and didn't do GHOST last week because that pt wont get me anything.
This discussion has been closed.