Summoners, earlier today a notification for a Guardians of the Galaxy gift was delivered to some Summoners. This was done by accident, and we apologize for any confusion this may have caused.
I'm missing my rewards.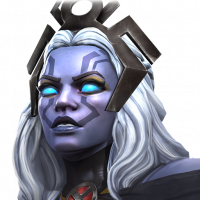 Pin_the_AvengerPGT17
Posts: 212
★
I did SOP for three of the fights, which means I should have 15k shards. Nope. I saw the temporary thread that stated to close and reopen the game, after I followed through with such instructions. I don't have the rewards, and I'm not the only one.