UPDATE: A new Hotfix (v32.2.3) is now being released to address this issue. Please keep an eye on your App Store for this update to address the below issue.
We are currently experiencing an Error when Summoners view a Champion's Synergies while in the Champion Selection screen in Arenas and Duels. We are aware of this issue and are working on a Hotfix to address it. In the meantime, please avoid using the synergy menu to prevent this error and crash. We apologize for this inconvenience. Updates will be posted here:
https://forums.playcontestofchampions.com/en/discussion/293506/error-when-looking-at-synergies-from-champion-selection-screen
Options for those that don't have the roster for SHANG-CHI CHALLENGE Chap 2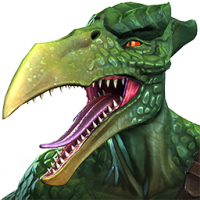 WayWorn2525
Posts: 205
★
I'm currently a cavalier (i.e. just became cavalier 2 weeks ago) and I was able to go through Chap 1 of the Shang-chi Challenge. Based on my roster I obviously don't have the necessary champions to get through Chap 2 unless I want to spend a ton on revives and potions. Should there be a system where these new challenges like the SHANG-CHI CHALLENGE Chap 2 are tailored to what everyone's own roster is? I don't have corvus at all, so for me, this challenge is a pass, and would have to wait until I have the necessary champions to get through most of the advanced new challenges. I'm not saying change the difficulty, but whoever you have on your rost could be a substitute for Corvus. For my roster, I don't have any alternative to a Corvus. I know this would be an overhaul, but for some of us, this SHANG-CHI CHALLENGE chap 2 would be a pass.