MCOC Characters and their Favorite Professional American Sports Teams
AlecFantastic
Posts: 179
★★★
So I sparked this idea because I've always thought Mangog reminded me of Benny the Bull (Mascot of the Chicago Bulls) and have been calling him that since his release. The idea was what would be some of these champions favorite teams if they watched sports. My criteria for selecting what team they'd root for was the following:
1. Name similar or related to team
2. Has something in common with the team
3. Similar to the mascot, logo, or colorway of the team
Here's what I've come up with and my reasoning if needed. (I'll also post below more in the thread if I run out of space) let's have fun with it.
Darkhawk: Seattle Darkhawks
Namor: Seattle Submariners and Carolina Hurricanes
Aegon: Vegas Golden Knights
Falcon: Atlanta Falcons and Detroit Red Wings
Sunspot: Phoenix Sunspots
Magneto: Pittsburgh Steelers (Steelers are #Metal in this game)
Black Panther (OG): Carolina Black Panthers
Archangel: Los Angeles Archangels of Anaheim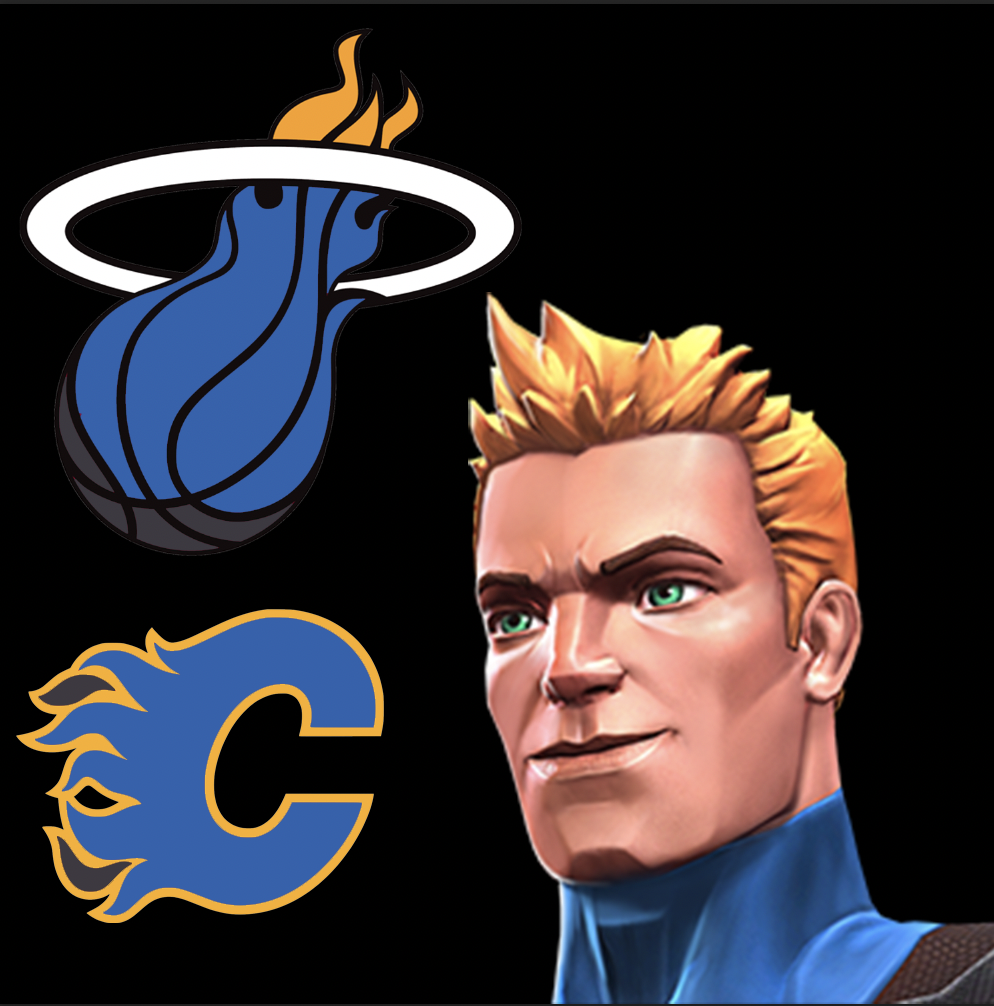 Human Torch: Miami Heat and Calgary Flames (Obvious Reasons)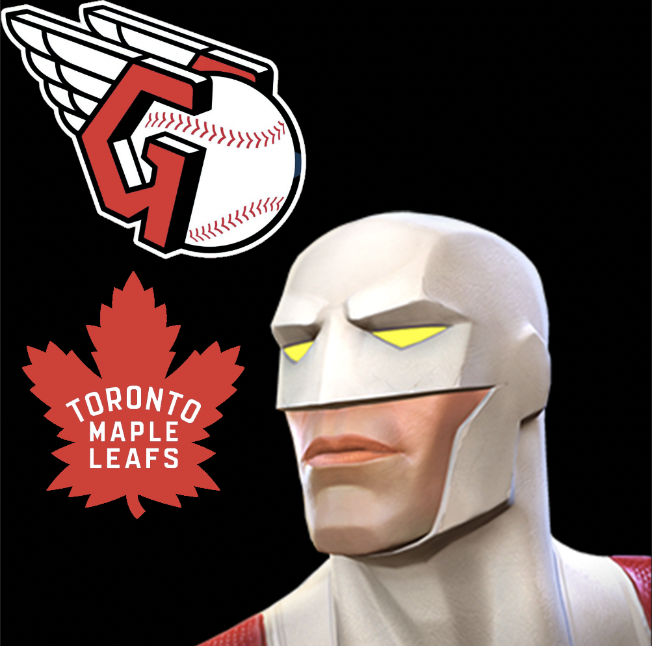 Guardian: Toronto Maple Leafs (I mean he's Canadian and it's his Symbol) and Cleveland Guardians (still takes some getting used to)
Punisher, Crossbones, Agent Venom: Las Vegas Raiders (they're definitely Raiders fans come on...)
Nightcrawler: New Orleans Saints (he's very religious)
Tigra: Detroit Tigers and Cincinnati Bengals
Iceman and Ronan: Green Bay Packers (they play on the Frozen Tundra, and he's the Cheese God so he's a Cheesehead)
Yellowjacket: Columbus Yellowjackets
Wasp: Charlotte Hornets
Antman and Psycho Man: New York GiANT MAN, and San Francisco Psychos... I mean also Giants. (They both can grow big or at least both should *cough cough kabam, Antman's buff make him go giant cough cough*)
Dragonman: Toronto Raptors
Venom and Howard the Duck: Anaheim Ducks
Sasquatch: Chicago Bears and Memphis Grizzlies (he's a big teddy bear)
Hela: Milwaukee Bucks (those are antlers on her head right?)
Quake: Colorado Avalanche (earthquake, aftershock, avalanche, same thing)
Thing and Korg: Colorado Rockies (it's not just a boulder, it's a rock!)
Electro and Storm X: Los Angeles Chargers (could've added them with the Lightning but Chargers could use all the fans they can get)
Black Bolt and Storm: Tampa Bay Lightning
Odin and Nick Fury: Pittsburgh Pirates (only Pirates wear patches)
Thor (Classic): Minnesota Vikings
Thor (Ragnarok): Oklahoma City Gods of Thunder (Lord of Thunder?)
Doctor Strange: Washington Wizards
Magik: Orlando Magik
Iron Man: Detroit Pistons (he likes to build techy robot machine stuff)
Starlord and Morningstar: Dallas StarLords or Dallas Morningstars
DDHK, Daredevil (Classic), Mephisto (that guy from Wandavision): New Jersey Devils
Hawkeye: Atlanta Hawkeyes (if it wasn't only Professional teams there would be pretty easy team in Iowa for this one. Hawks do have sharpshooter of their own though with Trae Young.)
Kingpin and King Groot: Sacramento Kingpins or Sacramento King Groots (I felt they fit here because that team needs a buff like these guys got.)
Jabari Panther: Florida Jabari Panthers
Black Panther Civil War: Los Angeles Kings (whether we're talking about King T'Challa or Chadwick Boseman himself, he is the King, and he will be forever missed. Such an amazing person and actor Rest in Peace Chadwick Boseman)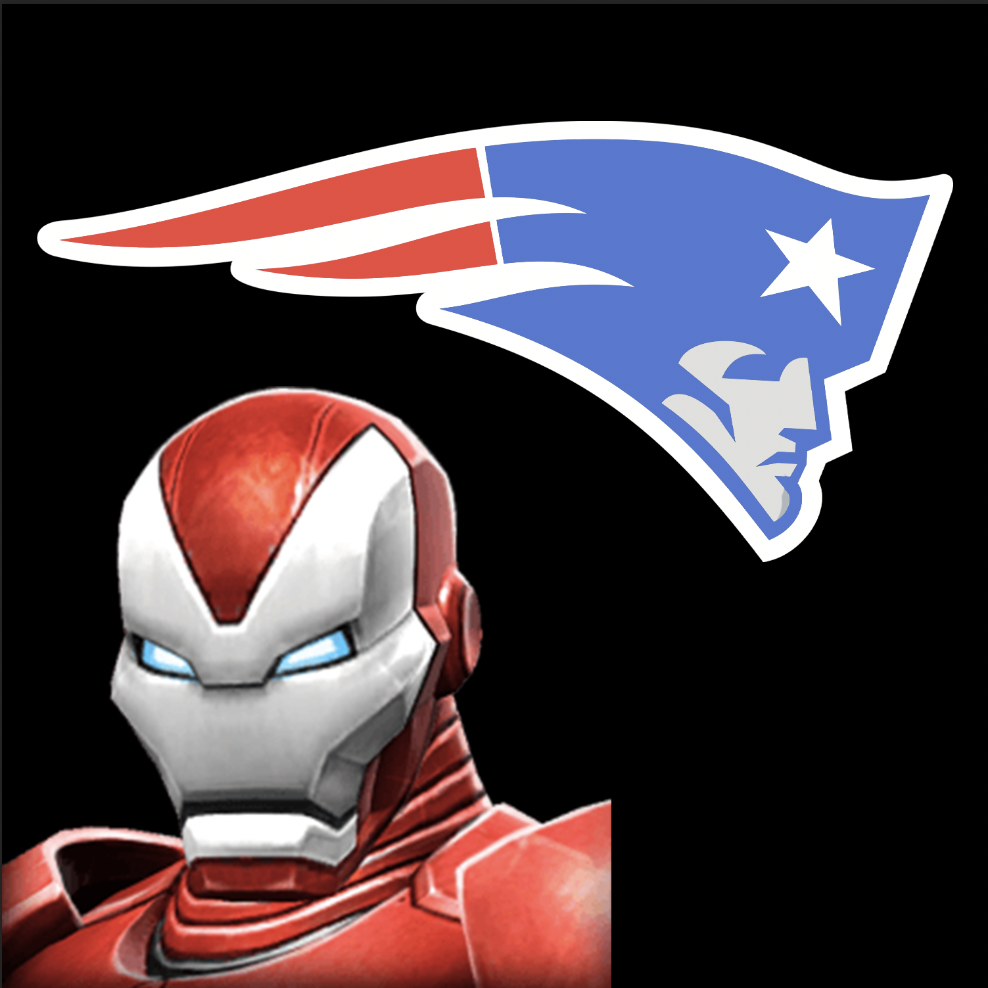 Iron Patriot: New England Iron Patriots
Doc Ock: Seattle Kraken (Kraken are just giant Octopi)
Nova: Houston Astros (he's a mf starboy)
Rocket: Houston Rockets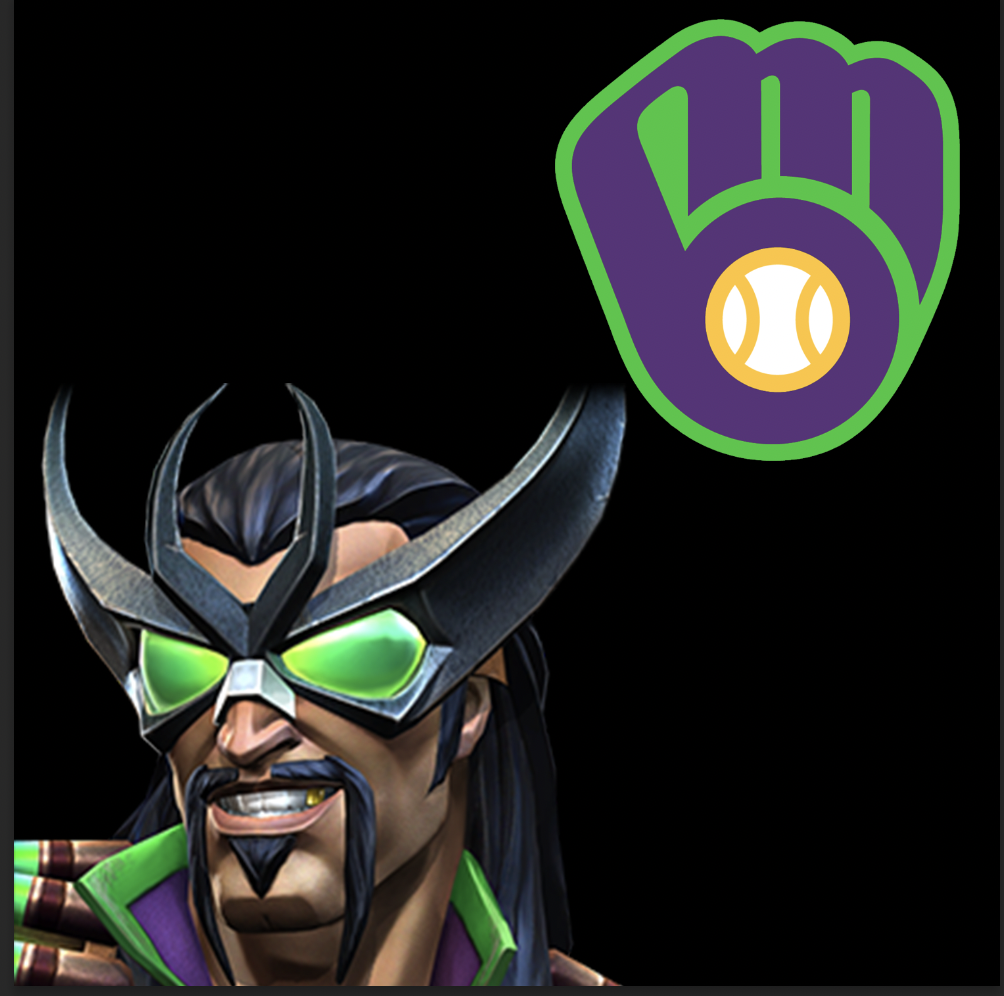 Diablord: Milwaukee Brewers (he likes to drink what other team would he root for)
OG Captain America: New York Yankees (was he alive when there was the Brooklyn Dodgers? Anyway America)
Sabertooth: Nashville Hockey Team (not sure if the word is banned here or not so I'll leave it with Nashville hockey team but it's a Sabertooth tiger so this is definitely his team)
Scarlett Witch: Minnesota Twins
I mentioned this one at the beginning but it's ole Benny the Bull himself.
Anyways thanks for taking the time to read through all that and I hope you all enjoyed my fun little concept here and maybe even thought of some of your own. If you did go a head and leave them down below.