**HOTFIX AND GOODIES**
Our latest Hotfix is now live for both iOS and Android! Please manually update your game. Additionally, because of the bugs' impact on energy refill consumption, we have provided summoners with Energy Refills and a few other items to assist in the Contest! Sign in and check your messages now to claim yours!
1 day for next featured 6*... your predictions/wishful thinking?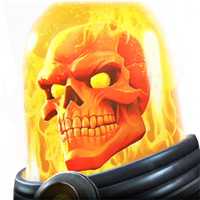 Ethereality
Posts: 680
★★★
Title says it it all. Besides Purgatory, Overseer, Hercules, America Chavez, Penni and Spidey 2099 (out of only Hercules and Penni are worth it btw, the rest definitely not worth 15k shards!) who else do you think will be in there?

It's likely that recent buffed champs that have never (or not recently been) on a 6* featured might be in it, like War Machine, Gamora, Miles Morales, King Groot, Guillotine, Thor Rags, and maybe if we're lucky even Bishop and Ultron. Which buffed champs do YOU think will be in it?

As for wishful thinking, I would love a featured with Doom AND Nick Fury.... but I know that's probably too much to ask. That mythical, legendary featured one we had at the beginning of this year with CGR, Apoc, iHulk, Ghost, Prof X, (perhaps Moleman too?, don't remember) etc . was truly stacked, one-of-a-kind/once-in-a-generation kind of thing. The developer that came up with that combination of champs was probably fired by Kabam on the grounds of being too nice to us by giving to the players too much of what they want. Besides, for the next one to be like that it would need to have like at least 7 beyond god tiers ... don't think it'll happen.

Your thoughts?