Summoners, we recently encountered an issue with the Alliance Quest Setup Phase Starting Timer that may cause the Setup Phase Starting Timer to display erroneous information, though we are working on a fix for it as quickly as possible. Additionally, if the Setup Phase does not let you plan your days in advance, you will be able to once the Event officially begins on the Alliance Quest Start date.

For clarity, the next Alliance Quest Enlistment Phase will begin on December 5 at 20:00 UTC, regardless of what the in-game timers display.

The next Alliance Quest Start will be on December 6 at 20:00 UTC. This is when Summoners should be able to enter each Map. Thank you for your patience and understanding as we work to resolve this issue.
Alliance War Season Rewards will start to roll out to Summoners very soon. These will take a while to get to everybody, so do not worry if an Alliance Mate receives their rewards, but you haven't yet. We thank you for your patience.
what's with the overtuned side quest?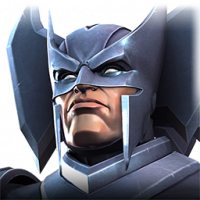 Chikel
Posts: 1,747
★★★★
I took Moleman and HT into the Roblin quest. After wasting several minutes trying to outdamage masochism, I quit out and closed the game in disgust.
The path feels long (even with just 2 defenders) and the boss is all sorts of annoying.
I had better options but didn't think it through (my fault) but there really is no option that will make that fight any less annoying. Apoc for masochism? Then you have to deal with endless specials. Doom for power control? Your sp2 does basically no damage. Magik for power control? Fight would take forever.
And we have to do this every day? The rewards aren't that crazy for this level of annoyance.
I have the counters alright but this is the least fun I've had in a side quest since Jubilee's snoozacade.