UPDATE: A new Hotfix (v32.2.3) is now being released to address this issue. Please keep an eye on your App Store for this update to address the below issue.
We are currently experiencing an Error when Summoners view a Champion's Synergies while in the Champion Selection screen in Arenas and Duels. We are aware of this issue and are working on a Hotfix to address it. In the meantime, please avoid using the synergy menu to prevent this error and crash. We apologize for this inconvenience. Updates will be posted here:
https://forums.playcontestofchampions.com/en/discussion/293506/error-when-looking-at-synergies-from-champion-selection-screen
AW ranking Support Help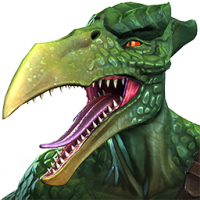 Deda
Posts: 43
★
Last night I checked our alliance rank and score and we were Gold3 with 3.2 million points today rankings put us in Silver1 with 2.8 million points.
Our leader did not receive message from Kabam about unethical behevior (cheating, autopiloting, account sharing) so we are at loss what happend. If it is cheating we would like to know and try to expunge those from alliance who, if any, did it.

I am also writting to support but would like to have this topic on forums also.
This discussion has been closed.