Summoners, there was an issue with Alliance War matchmaking today preventing Alliances from being able to match with others. As a result, this upcoming war will be cancelled. There should be no detrimental effect to any Alliance's Season performance, and we will be reducing the Alliance War Season Rewards Participation minimum to 4 Wars. We apologize for this inconvenience.
Another Bug By Kabam... [MERGED]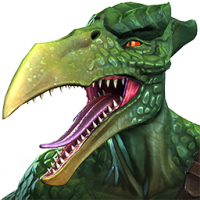 Ponrajcbr
Posts: 10
★
The Deadpool(X- Force) boss of quest 1.2 in Back issue 8 has a node that he has -100% chance to throw his spls. But he is throwing his spls. Does anybody experience this??
Post edited by Kabam Zanzibar on