Please note that when we enable the 1 Loyalty Cost for Revives in Alliance Wars for Season 34, they will not be visible from the screen that appears when you choose to Revive or Heal a Champion from the Fight Screen.

You will be able to purchase Revives from the Loyalty tab in the Store Menu.
Continued gameplay issues and compensation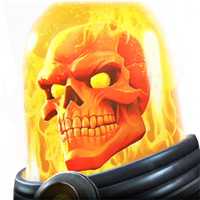 Titan1897
Posts: 4
★
Hello everyone! Hope you all are having a good day. As many of us know, the game is still having many bugs and issues for a long time now. We were told that by this month the bugs will be fixed but they still haven't been fixed and also new bugs are being found by many of us every week. While a good amount of us have left, many of us are still playing the game and supporting kabam. We are desperately waiting for the game to be fixed and be in its glory again as how it was before. The mcoc player base is such that even though we face many difficulties on a day-to-day basis in the game due to the bugs and difficulty level of the fights, we still hang on to the game because we like it. We think that kabam understands us. But they don't. They get such a great player base and what we get from them is

1) Continued gameplay issues which make content a lot more harder to complete.
2) Get even more bugs as time passes.
3) Get compensation which isn't really compensation but just a way of kabam to make us quiet. We don't get the single player revives from them that we actually are supposed to get as compensation. We get the amount of revives and potions from them every month which is actually equivalent to a week's compensation.
4) Get side quests where the difficulty level is nowhere near the level of rewards we are getting after completing them.
5) We are being kept in the dark of when actually these bugs are gonna be fixed. They just either take out their anger on us for asking when these bugs will be fixed by telling us they don't know when it is gonna done and that they can't just give us false information which is lying but they have been lying to us about this anyway so it brings a doubt in my mind or when we ask for the compensation we actually need, we just get an excuse of the fact that it seems that some players aren't affected by this so they don't want to give compensation to them which will be at their advantage. Now I do understand this but the current situation of the game is affecting all of us. Yes, the parry and controls issue may not have been affecting some players but the bugs like the ikaris bug, AQ timeout bug, special tap bug, etc are affecting each and every one.

So kabam, if you are reading this, know that I am a huge fan of the game and I get it that even you are struggling in fixing these bugs. But just tell us the truth of when these bugs will be fixed or atleast make the rewards of the side quests better and give us the compensation that we all need. Thank you for reading this message.
Post edited by Kabam Zibiit on