**HOTFIX AND GOODIES**
Our latest Hotfix is now live for both iOS and Android! Please manually update your game. Additionally, because of the bugs' impact on energy refill consumption, we have provided summoners with Energy Refills and a few other items to assist in the Contest! Sign in and check your messages now to claim yours!
Side quest - 2.1.2 still locked after completing 2.1.1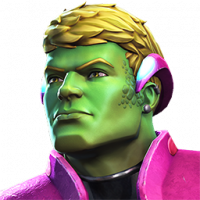 crazygodz
Posts: 14
★
Wasn't it going to be 1 full chapter every week?
Just 100% explored the first quest, only to face this for the second.
@Kabam Miike