Please note that when we enable the 1 Loyalty Cost for Revives in Alliance Wars for Season 34, they will not be visible from the screen that appears when you choose to Revive or Heal a Champion from the Fight Screen.

You will be able to purchase Revives from the Loyalty tab in the Store Menu.
7 Year Player Feeling Gaslit By Support About Missing Gifting Solo Event Rewards.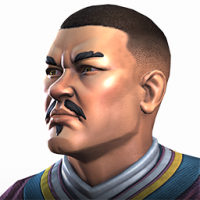 TheBookworm
Posts: 5
★
Who: Been playing the game off and on since the second month it was live. Have spent substantial money during that period (thousands). Play multiple times daily and grind arenas regularly.
What: Still missing Gifting Solo Rewards. High bracket, scored more than other in the 1-5%, so 1-5%. Support sending me in illogical circles and not being very supportive. Spent a few hundred because I factored the rank rewards into the budget I set for myself. Now that's missing and can't get a straight answer wether I've been screwed or what.
Jan 6th I get the Alliance rewards. My event tab goes from showing our rank to showing our bracket (6-10%) along with a green star next to the rewards payout for our placement. Late into the night I start getting nervous since everyone I knew except one person who scored in the ranked 200-300 bracket have their rewards. She ends up receiving them early Jan 7th in the AM. I place a ticket just before bed on the 6th. On the 7th I get an email asking me to rate my interaction with support. The thread consists of my initial complaint and the survey. No further information. Later this thread gets bumped telling me it will be closed automatically in 48 hours since it's solved. I panic and submit a second ticket on the 7th in response to this and explain that my first ticket bounced back with nothing said. Later on the 7th I receive a response on that ticket telling me that my issue is being handled on the first ticket and to not submit multiple tickets (ignoring my screen shots showing the first ticket is empty and being closed automatically that I included in the second ticket.) I tried sitting and now it's a full 3 days later from when others got their rewards.
So now I'm feeling ripped off and gaslit. No reward, money spent, can't get a straight answer from anyone. Support logic is this:
Ticket A: Blank
Ticket B: Please see Ticket A
Now I'm kinda spiraling with frustration. I make a forum post detailing all this. It disappears after about two minutes I can't find it in my post history or searching for it. This is my second attempt. I'm at a lose for what to do or how to reach a human being let alone know what's going on. No message explaining my post was deleted because "X" or anything.
Please help me. I love this game but I can't keep logging in looking for that red bubble and feeling ripped off. It's a bad feeling.
Including screenshots of my lack of placement in Solo, my alliances placement to demonstrate that this is all correct, and the two emails I got from support, as well as my score.
Thanks,
Bookworm
This discussion has been closed.