**KNOWN ISSUE**
An unknown error has resulted in Grandmaster Gauntlet progress being reset for a portion of our playerbase. As a result, we will be temporarily removing the Grandmaster Gauntlet as a playable mode. The mode will be reinstated when the team has resolved the issues.
**KNOWN ISSUE**
There appears to be a bug causing missing VFX (visual effects) for a number of elements including traps, phasing and some blocking animations.
The team is aware and looking into the cause of the issue.
How to log out of account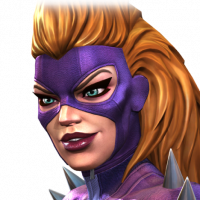 Kitten
Posts: 1
I've tried going to the settings on the game and pressing login options but all it gives me the option to do is log in with kabam I've looked for log out buttons and all over the internet for ways to log out and make a new account but none of them have worked... help?
This discussion has been closed.