How about summoners get a six month trial run with champs? Lol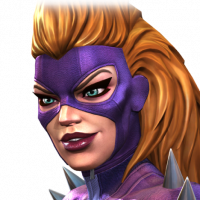 Skydad23
Posts: 269
★★★
Kabam is the professional company that gets to test these champs before they release them and now they're giving themselves a loophole to Nerf there champions six months down the road after they created them and tested them. Kabam is the professional company if they get a Mulligan shouldn't the summoners who spent time money and resources get mulligans on champs also? I think it would only be fair for us to get a six month run on new champs we put resources in and if we don't like the way it's going to be able to get those resources back? You can't honestly expect anyone to invest in New champ calve crystals or new champ bundles if there's a chance that those champs get changed in six months without us getting some kind of compensation back.
Post edited by Kabam Miike on
This discussion has been closed.