Weird dream that could be possible one day.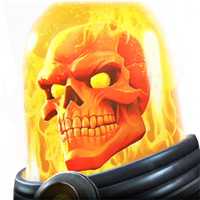 firemoon712
Posts: 492
★★★
Ok so hear me out.
I had a weird dream last night that Ultraman was added to MCOC and someone was doing a breakdown saying how "you do the SP3 first then SP2 for maximum damage output."
Also it was apparently "the first Collab champ."
I woke up and got curious.
So as it turns out, there do exist Marvel Ultraman comics.
I didn't even know there were Ultraman Marvel comics but here we are.
This discussion has been closed.