**KNOWN ISSUE**
Currently, Alliance Prestige (as it concerns Alliance Quests) is not taking Relic Prestige into account. If possible, we are working to address this for the next round of Alliance Quests but will have more information for you when it is available.
Could you put an "are you sure you would like to purchase this" screen after you purchase a pop-up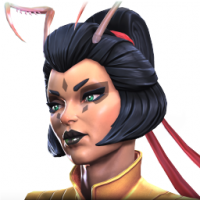 Megasour
Posts: 5
★
I accidentally purchased a pop up and wasted 150 credits because of it. It would be great if that could be prevented. Thank you for considering and reading this.