**KNOWN ISSUE**
An unknown error has resulted in Grandmaster Gauntlet progress being reset for a portion of our playerbase. As a result, we will be temporarily removing the Grandmaster Gauntlet as a playable mode. The mode will be reinstated when the team has resolved the issues.
**FIXED**
There appears to be a bug causing missing VFX (visual effects) for a number of elements including traps, phasing and some blocking animations.
THIS ISSUE WAS FIXED ON SEPT 26
How to use Penni for power control?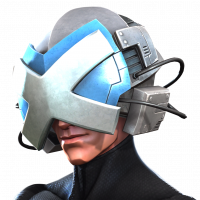 Justin2524
Posts: 965
★★★
Hey guys, just got a 6* Penni Parker that I brought straight to R3

I know for damage it's sp1, sp1 and sp2, rinse and repeat.

But for power control how do I do it? I know you can do it via sp3, and Auto Blocks?

But cow do I consistently activate Auto Blocks so that I can use it consistently and not by chance?
Post edited by Kabam Zanzibar on