[Possible Bug] Miles Morales' Spider-Camo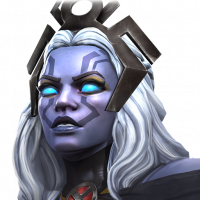 Severus35
Posts: 88
★
Hi there,
So I'm wondering if Miles Morales' camo is working as intented. Its description says :
'Spider-Camo grants all attacks a 35% to miss. This miss chance is tripled against Unblockable attacks.'
That's an awesome feature, right?
Here si my problem though, i was using him in war against Dragon-man. Dragon-man went unblockable after his Sp1. So with my Spider-camo active, i thought i could get an easy opening. Which is precisely the point of this ability.
I went straight in baiting for a basic attack and got smashed right away.
I don't get it. There is no 'decrease defense ability accuracy' node, ineptitude only reduces cruelty, precision, armor up and fury, i'm not blocking. Why am I getting hit?
Riddle me this please, thank you