Game Service Interruption: The Contest is currently experiencing server latency issues resulting in some slowdowns and errors. We are working to resolve this as soon as possible. Thank you all for your patience.
Missing 2 EOP points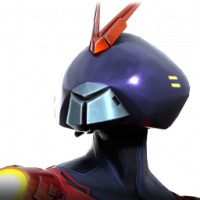 Mister_pl0w
Posts: 100
★
Before you say go to support I can't because I deleted the email tied to my account and have never been able to correctly guess my first 2 purchases to verify my account which is just fantastic. I can get all the other questions just not that one and here I sit screwed every time something happens. So I figured I would waste my time and yours and post here.
At the beginning of this evening I had 8 EOP points in the milestones and figured I would go for 4 additional points to hit 12. After completion and claiming 3 of the 4 objectives I was surprised to only see 10 points in my milestones not 12.
Let's recap the last month.
I completed week 1 Havok using Warlock
1 point completion
1 point XL champion
Total 2 points
Week 2 Nick Fury using Kitty Pride and CMM
1 point completion
1 point offensive burst Kitty Pride
1 point cosmic small champ CMM
Total 5 points
Week 3 Terrax with Hercules
1 point completion
Total 6 points
Week 4 Scorpion with Nick Fury
1 point completion
1 point offensive DOT Nick Fury
Total 8 points
Tonight completed the path using Kitty, Nick and Hercules and claimed 4 points
1 point completion
1 point not using tech
1 point not using mystic
1 point not using science
Should be 12 points but as pictured only at 10. Restarted several times and no update to my milestones.