Get a Free 3-6 Star Baron Zemo this Week!
Log in to the Summoner's Market at
https://store.playcontestofchampions.com/
and claim the Baron Zemo Selector between 10am PT November 24 and 10am PT on December 1st.
Proven and Below: 3-Star
Conqueror/Uncollected: 4-Star
Cavalier/Thronebreaker: 5-Star
Paragon/Valiant: 6-Star
You can only claim this Baron Zemo one time. The Baron Zemo is delivered as a selector, claiming it will require you to choose your rarity immediately. If you plan to change your Progression level during the Cyber Week event, we suggest you wait until you have made that change before claiming this selector.
Paragon Crystal Bug where 7*s don't appear. No this is not a joke.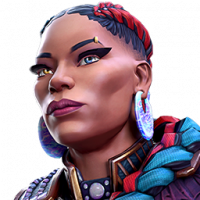 Imagine_Wagons69420
Posts: 7
★
Hey there's this bug where 7*s are not appearing anywhere within the crystal reel of Paragon crystals sometimes. It's happened to me twice now and I was able to get a small bit of footage of the glitch the 2nd time if you want me to send the video. I don't know if this is a visual glitch or if they really aren't there but there have now been 2 crystals where I have seen 0 7* champs. I duped my 7* Gwen the other day from a Paragon so I'm not mad that I'm not pulling 7*s left and right I'm just saying they're straight up nowhere to be seen.